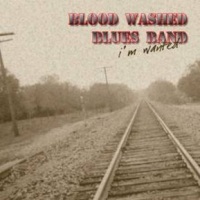 Mikel and The Blood Washed Blues Band To Perform Memorial Day Weekend
Branson, May 17: A whole new genre of music will be coming to the Night-light, Beacon of Branson, when the award-winning Mikel and the Blood Washed Blues Band performs on Memorial Day Weekend. Their blues-style Christian music can be heard Friday May 27, at 7:00 pm;Saturday, May 28, at 3:00 and 7:00 pm;and Sunday May 29, at 3:00 pm. Also they will be at Barbara Fairchild's Diner after the Friday night appearance.
Mikel and The Blood Washed Blues Band is uniquely a Native American, Christian blues band formed in Konawa, OK in November 2006. It has four members: Mikel Dagget, Cherokee, songwriter and lead vocalist, on rhythm and lead guitars, of Konawa, OK. Mikel's wife Susie Attocknie Daggett, Commanche, Creek, and Pottawatomi, on keyboards, of Kowana, OK. Jack Douglas, Seminole, on bass guitar, of Kowana, OK. Jeff Kanard, Creek, on drums of Wewoka, OK.
Their CD titled "I'm Wanted" is innovative and unmistakably about The Lord Jesus Christ. All songs are original and written by gifted lead singer Mikel and are performed by talented, passionate musicians. As a mix of real old-school blues and a variety of other blues styles such as boogie woogie, jazz, and blues-rock, it's something totally different in Christian music, and many have said, long overdue. Mikel explains, "With influences like Stevie Ray Vaughn, B.B. King, and Eric Clapton, I set out to write Christian music with a blues feel." Susie adds, "It's great that now we don't feel like we have to give up this style of music to be Christians. I think Mikel song, "Blessed Be The Lord" is how King David the psalmist would have praised God and danced, if he ever heard blues rock." Of Mikel's soulful blues style, Kevin Spencer, who has sung on the Gaither videos, has commented,"He makes B.B. King sound contemporary."
The Nightlight is located at 3044 Shepherd of the Hills Expressway, catercorner from the Pierce Arrow Theater. Friday night at 7:00 pm is the Gospel Praise gathering. Saturday afternoon at 3:00 pm is the Songwriter's Showcase and at 7:00 pm is the Gospel Variety Gathering. Sunday afternoon at 3:00 pm is a concert.
Disclaimer: BroadcastBranson.com is a service for the distribution of press releases, news and events. BroadcastBranson.com does not verify the validity or accuracy of the contents of the news that it distributes. Users are responsible for the contents of the press releases they submit to BroadcastBranson.com and the distribution via our service does not imply endorsement. BroadcastBranson.com takes no responsibility and holds no liabilities for information distributed.