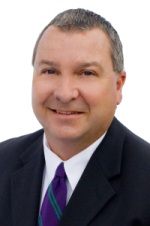 Branson Businessman Elected Director to Springfield Chamber

Tim Connell, president of Hollister-based Connell Insurance, has been named to the Springfield Area Chamber of Commerce's Board of Directors. Tim is the first Branson/Hollister-based director in the chamber's history since the chamber was founded in 1919. The chamber's board currently consists of 8 executive committee members and 15 directors.
Connell, a native of the Branson area, commented, "It is a true privilege to have been accepted as a director to this vibrant chamber organization. As the president of a regional insurance agency with clients throughout the states of Missouri and Arkansas, I am dedicated to the continued and sustainable economic development in the area. That's why we have been involved with the Springfield chamber, as well as others, for many years."
Connell added that his goals closely match the mission statement of the chamber in serving as an advocate for business in partnership with the community, support and assist existing businesses, act as a primary catalyst in promoting the economic health of the Springfield area, stimulating jobs and improving the quality of life. As an Ozarks Greenscore award recipient, Connell Insurance also reflects the chamber's economic impact in the Partnership for Sustainability.
In addition to holding the positions of President and Commercial Producer for Connell Insurance, Tim also currently serves on the political action committee for the Missouri Association of Independent Insurance Agents and is a board member of Developmental Connections in Taney County. Tim currently resides in the Branson area with his wife Kim with three sons. Tim and his family all enjoy outdoor activities especially ones that involve boating and hiking on and around the area lakes and rivers.
Connell Insurance, based in Hollister, MO, is one of the largest insurance agencies serving southwestern Missouri. An independent insurance agency, Connell specializes in both commercial and personal lines of insurance, representing numerous insurance companies. For more information, visit www.ConnellInsurance.com or call (417) 334-2000.
Disclaimer: BroadcastBranson.com is a service for the distribution of press releases, news and events. BroadcastBranson.com does not verify the validity or accuracy of the contents of the news that it distributes. Users are responsible for the contents of the press releases they submit to BroadcastBranson.com and the distribution via our service does not imply endorsement. BroadcastBranson.com takes no responsibility and holds no liabilities for information distributed.