Connell Joins Business Partnership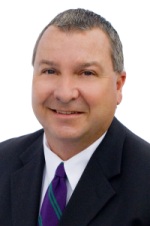 Connell Insurance, Inc. has joined the Taney County Business Development Partnership as a board member. One of the goals of the partnership is to create and sustain jobs throughout the year as well as supporting and nurturing existing businesses within the community.
As a Taney County business owner, Tim Connell stressed the importance of this partnership opting to become a board member. "I've lived in Taney County all my life. I understand that while tourism is what drives the community, it's the sustainability of jobs and local employees which will help to strengthen the community."
The Partnership is one of several Missouri agencies coordinating relief and assistance to the businesses that were directly impacted by the February 29th EF2 tornado.
For more information, visit www.ConnellInsurance.com or call (417) 334-2000.
Connell Insurance, based in Hollister, MO, is one of the largest insurance agencies serving southwestern Missouri. An independent insurance agency, Connell specializes in both commercial and personal lines of insurance, representing numerous insurance companies.
Disclaimer: BroadcastBranson.com is a service for the distribution of press releases, news and events. BroadcastBranson.com does not verify the validity or accuracy of the contents of the news that it distributes. Users are responsible for the contents of the press releases they submit to BroadcastBranson.com and the distribution via our service does not imply endorsement. BroadcastBranson.com takes no responsibility and holds no liabilities for information distributed.