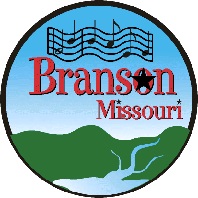 The city of Branson and the developers of land adjacent to Keeter Street will be installing new sanitary sewers in the roadway. The construction will occur on Keeter Street between Green Mountain Drive and Highway 76. The work is scheduled to take place from Tuesday August 18 through Friday August 21, 2015. During the day, this section of road will be completely closed to through traffic. The road will be opened at night during this time period. The work and schedule is weather dependent.
Motorist are asked to utilize Schaefer Drive as a detour route through this area.
Disclaimer: BroadcastBranson.com is a service for the distribution of press releases, news and events. BroadcastBranson.com does not verify the validity or accuracy of the contents of the news that it distributes. Users are responsible for the contents of the press releases they submit to BroadcastBranson.com and the distribution via our service does not imply endorsement. BroadcastBranson.com takes no responsibility and holds no liabilities for information distributed.