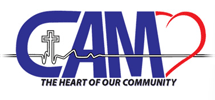 Please help us collect the following
items for families in need:
Syrup
Canned Fruit
Kid Friendly Foods (Ravioli, Spaghetti-o's, etc.)
Cash donations are always welcome!
Drop any of these items off at:
202-B Vaughn Street
Branson, MO 65616
Phone: 417-334-1157
Fax: 417-334-8057
Disclaimer: BroadcastBranson.com is a service for the distribution of press releases, news and events. BroadcastBranson.com does not verify the validity or accuracy of the contents of the news that it distributes. Users are responsible for the contents of the press releases they submit to BroadcastBranson.com and the distribution via our service does not imply endorsement. BroadcastBranson.com takes no responsibility and holds no liabilities for information distributed.