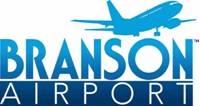 BRANSON AIRPORT PREPARES FOR STORM SEASON WITH STATE WIDE TORNADO DRILL

BRANSON, MISSOURI (March 12, 2012) – In light of the recent tornado that swept through the Branson area on February 29th, the Branson Airport is now, more than ever, prepared for future severe storms. On Tuesday, March 13th at 1:30pm, tornado sirens will sound all across Missouri for the state wide tornado drill. At that time, Airport staff will participate in taking cover in the designated shelters and practice proper procedure for storm safety with airport passengers.
The Missouri Department of Public Safety and the State Emergency Management Agency (SEMA) explain that "Severe weather can strike at any time in Missouri, making it important for our communities to be prepared to take shelter in any location. The Statewide Tornado Drill is an excellent opportunity for Missourians to practice their sheltering plans and ensure readiness in the case of a severe weather emergency. The statewide drill allows schools, businesses and families to be assured that they are able to seek appropriate shelter quickly and safely prior to an actual severe weather emergency. By practicing and increasing readiness across the state, Missourians will feel confident and prepared in the event of actual severe weather emergencies."
Branson Airport is proud to be a StormReady Supporter among others in Missouri including: Bush Stadium/ St. Louis Cardinals, FEMA Region VII Headquarters, KCTV5 (Kansas City), SSM Cardinal Glennon Children's Medical Center, and the St. Louis Zoo. "StormReady Supporters and StormReady communities are better prepared to save lives from the onslaught of severe weather through advanced planning, education and awareness. No community is storm proof, but StormReady can help communities save lives."
Jeff Bourk, Executive Director of Branson Airport, stated "With the recent announcement on January 20th of Southwest Airlines committing to serve Branson, Missouri and to convert AirTran Airways at Branson Airport to Southwest Airlines operations over time; it will mean that more people will be using the airport for both business and leisure travel. This makes being prepared for a large scale disaster at the airport more important than ever."
Branson Airport now has 9 non-stop destinations, including its newest daily service to Chicago and Houston. The airport also has one stop connecting service to most major cities in the United States via AirTran Airways and Frontier Airlines. For a complete list of destinations available at the Branson Airport, visit www.FlyBranson.com.
About Branson Airport:
Opening its doors May of 2009, Branson Airport LLC is the first privately developed and operated commercial service airport in the United States. The airport is served by AirTran Airways (a wholly owned subsidiary of Southwest Airlines), Frontier Airlines and Branson AirExpress. Located in the heart of the Ozarks and centrally located in the Midwest, the airport also boasts a state of the art FBO, Branson JetCenter and a full service travel agency and public charter operator, FlyBranson Travel LLC d/b/a Branson AirExpress. For more information on Branson Airport LLC and any of its subsidiaries please visit FlyBranson.com.
Disclaimer: BroadcastBranson.com is a service for the distribution of press releases, news and events. BroadcastBranson.com does not verify the validity or accuracy of the contents of the news that it distributes. Users are responsible for the contents of the press releases they submit to BroadcastBranson.com and the distribution via our service does not imply endorsement. BroadcastBranson.com takes no responsibility and holds no liabilities for information distributed.